Learning Angular 6.0
---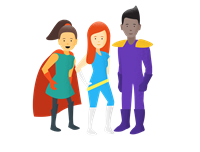 You don't have to read the documentation straight through, but here's a possible learning path if you're new to Angular:
Then feel free to skip around among the other pages on this site.
Next step
Try the tutorial if you're ready to start coding, or visit the architecture overview if you prefer to learn the basic concepts first.
Extra note
Sometimes if you can't find documentation about something for AngularDart, you can try to look for the same thing for Angular TS as the two frameworks are architecturally similar (and both developed at Google!).